Pluvial tear affection dies young, be in in the rain that pu
  来源:网络 作者:未知 今日点击: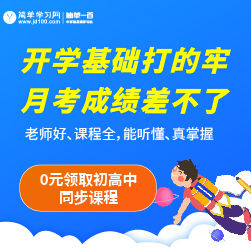 站长推荐:名师直播答疑(免费观看)!
Pluvial tear affection dies young, be in in the rain that pull a hand human society
(雨泪情殇,牵手雨中在红尘)
纯正美文:
Continous rain tangles empty, drip-drop incomplete brim, grow in succession, bead bead buckle.
Lithe and graceful rain situation is like detailed like silk, boundless in, if Roujing is depended on, at great length, disappear in the depth of cloud and mist. Icy pluvial silk waves in the sky, the cloud is black rain of Qing Xi desire, water Dan Dan unripe smoke. Alone rain bead fall on the ground, if embellish of weather market spit is crisp, careless lubricious Yao looks to be not had however nearly. Poke pluvial shade, aerial scene is like smoke to be like the cloud, the lingering that diffuses in mind adds …… of a few minutes of lose in pluvial situation intermediate frequency
Heart seeing rain sighs, and lack of power ground body is buried greatly in lonesome long night, be in distressed lovesickness tear unmanned corner, the mood of messy angst, copy is like the unbroken and ceaseless drizzle outside the window. Tick " of the " below eave keeps drip-drop, be about to break in succession, the sadness that seems a crazy person is seen clearly, tired out body already was 1000 sore 100 aperture. Wind of the afraid outside the window whizs, the evening that the sky resounds through on maple bridge is sung by wind blow more more far, wind, only alone stroke does not go crazy person anxious colour on precipitated the lovesickness tear of chiliad. The branches and leaves on the tree is shed thorough the drip-drop of chiliad is pressed bent frail trunk, see the branches and leaves that sways in that harships, give out fine the groan that is like hairspring, bei sorrows and beautiful. The dark night that misty rain envelops, inky be like Chinese ink, the heart with depressed like my lovesickness be swayed by considerations of gain and loss copy.
Sadness is in such dirty night, have at be in hesitation the dream spends Sang Tian, the crossing of the labyrinth, asperse the footprint of full loafer loneliness. Affairs of human life if this, bead tear is like rain, black clothes waves, allow harships pushs me to brimless abyss. Anxious cloud covers my face, the complex in the heart, filar silk if repeatedly, as if the pluvial silk that becomes ten million drenchs me all over fully, the thinking with not clear reason, pester body like random hemp, manacle me closely in unmanned and witting corner, must choke my ligature, pessimistic! In love river hard look for Gong Fan, the effort that the innumerable trials and hardships gives, difficult however Cheng Zhengguo, flimsy heart bank already was in rain cave in, the fleshy body of delicate in health how vigorously ground assaults withstand tempest, in love in surrounding, all struggling is so pale!
Rain, dismiss me little bridge deep and remote alley, below act of one shade rain, wind the worry furl me, my silent stands for a long while in rain, see rain silently, listen to rain attentively, the scene in wet meaning has some of chilly beauty, misty rain jackknife is on the beautiful diameter of a faint fragrance, drizzly green clothes diffuses between Qingchuan, the sort of charm causes sincere feeling of hold up person. The rain that sucks this refreshing greatly is sweet, achromatic lasting appeal, make see pluvial person, frequency adds a few minutes of sadness, the shock in desolate gallops the heart that does not cease, the eddy that a be involved in of a ground loves!
Stick the face on the glazing that splashs full ice Leng Yuzhu closely, incline the head listen respectfully, the rain outside the window, plaintive, the anxious that is through the ages then is sung, be unable to bear or endure in the heart smooth add how much ineffable bosom injury. When the metempsychosis of preexistence, the kink in rain is become thick and the sincere feeling that does not change, those unfriended affection, it is in rain facile and graceful, thereafter, fall to go up in green mud, aeriform shadow, along the end of human society, move toward the other shore of love, search the clothes of the dream.
In life Yu Yu, die withers to the word of mortals in 10 thousand lis, to the persistence of love, it is the feelings that pluvial tear ankyloses. In the heart, experience the lingering in rain, a rain just is like painful leave die young deeply. So confirmed love, below the rinse of harships, actually indestructible, heart rain can fall make public in expectant passion!
Swirling rain, embellish is breathed, wringing wave the affection in wind silk, crying out two long-unseen hearts, at aeriform complex in wild cross Jiang Huai, be to already was destined of our preexistence this life do not leave do not abandon? Is or hasty one other from die young? Amorous feelings 10 thousand kinds at a Xia Hui in, mirrorring your ray from beginning to end, love you, because of you, I had become rich, in the world, be loved to have, the sort of satisfaction is everything has not been compared. Without you, I become very poor, in the world, little your left and right sides, I think I do not have even what value! My love to you as always!
Tender rain, string together the sincere feeling in my heart into achromatic melancholy, the drippy rain below eave bead, splash the heart lake in my hush to go up, the circuit since extensive encircles affective dimple. The pluvial silk with ceaseless embroil, be like the smoke gauze of transparent softness, wrap around to go up in Chinese parasol tree, if the dream is attractive like unreal, fetching daydream is boundless, let a person uncontrollably sadness and even nostalgic. The flexible language of the intoxicate in preexistence dream, dimly pleasant to hear, now, the fanaticism that does not restrain throbs, below insurgent passion, with loud and jarring breath interweave, make me be immersed in infinite illusion.
Smoke shade, pull open in pluvial situation, put eye to look, in drizzly picture, in human society, that engraves dazzling bright phearl, inviting ray is given out in the one aspect of the matter of skyline, my abide is worn the quiet means of the dream steps, be about to pull red sleeve Yu Huai, go attentively fondly! Sigh only, human society 1000 Zhu Qiang, separate jade favor man.
The tear is filled with eye, the garment is footy, affection of Leng Yu general is pulled open along 2 words, wind affection filar clipping, without the love of regret, already evolved into the dense disease that does not heal, it is crazy in loving, suffer time and again achieve accumulative injury! The love that remember to the end of one's life is buried in the depth of the heart, till uncultivated land of day old land the seas run dry and the rocks crumble, my heart as before ……
Brim rain if bead, wear fully icy, splash in eaves gutter, give out fine fine noise, fall on heartstrings, hold up favor is conceived. Get drunk in memory, the United States is tasting rain beautifully sweet, thinking a region of rivers and lakes in the dream. A tender feelings is perforative my heart bank, I spend a pace and come, the gay feminine attire of manage of charming woman manage that is me only! Lifted what jingle to ring all the time in dark night when wind bead shade, instant of 10 thousand lis of human society condenses to go up in a book unexpectedly, greet, tentacle photograph and, look up and down, fine in reading, seek the solution that is less than love from beginning to end! Filar silk is soft if do not have the continous rain of bone, still be in sky facile and graceful of ground of indulge in wilful persecution, resembling is love in what deduce a laden with sorrow with me, in lingering, the story is Bei cool.
My desire raises the extensive in the hand to wear the Qing Jian with threatening algidity, wave pluvial shop flag, poke smoother, overlook of look as far as one can, stand in leisurely of Yun Shuizhong center, man, iron bone clanks, be broken off by tender feelings however! Charming woman is longed for in forgetting food and sleep, you are containing smoke part according to water, shallow chant croon, that is built-in the beautiful image in the depth of misty rain, enter my dreamland continuously. Infatuate, some are greedy, allow my forgetting to return and cannot bear leave, the dream does not wake, let me be enmeshed in that momently, stay in the harbour of the dream forever!
Then me with idea paper, grind with the tear Chinese ink, fold the Lan Zhou with one leaf delicate exquisite, see cable gently, banish is enveloped in misty rain forget plain river mediumly to go up, hold the post of its to wave, the sincere feeling distant ship with the love that yields her to carrying my heavy and changeless chiliad. Love deeply to you, carry Man Lanzhou, forward the Changjiang Delta a region of rivers and lakes with drizzly misty rain, forward in the dream 1000 breathe out the 10 thousand Yi that call out sail by person, let me wave berth the heart with whacked chiliad, anchor is in the dream a region of rivers and lakes, by the Yi person that is fastened in tender feelings to be like water.
Delimit when dazzling and dazzing lightning Guo Haohan's horizon, wear when Jing thunder nip deafening plangent billow and come, the heart that we have Ling Xi twice is worn in escape the dream mark before chiliad, escape is worn the covenant of old job, does the contrail that loves forward leap all the way? Pull a hand to go in rain, that is my two collective long-cherished wish!
名师翻译:
绵雨缠空,雨滴残檐,声声长,珠珠扣。
曼妙的雨景如丝如缕,磅礴中,柔静若依,洋洋洒洒,消失在云烟深处。冰凉的雨丝飘在天空,云青青兮欲雨,水澹澹兮生烟。孤独的雨珠落在地上,天街小雨润如酥,草色遥看近却无。拨开雨帘,空中的景致若烟若云,弥漫在心头的缠绵在雨景中频添几分失落……
看雨心叹,且把乏力地躯体深埋在寂寥的长夜里,把酸楚的相思泪滴在无人一隅,凌乱焦虑的心情,仿若窗外绵绵不断的细雨。屋檐下"滴答"不停地雨滴,声声欲断,似把痴人的愁肠洞穿,疲惫的身躯已是千疮百孔。窗外凛风嗖嗖,枫桥上响彻云霄的晚唱被风儿愈吹愈远,风儿,唯独拂不去痴人愁颜上沉淀了千年的相思泪。树上的枝叶被流彻了千年的雨滴压弯了羸弱的躯干,看那风雨中摇曳的枝叶,发出细如游丝的呻吟,悲悯而美丽。烟雨笼罩的暗夜,漆黑如墨,仿如我相思患得患失而阴郁的心。
伤感在这样的雨夜,有于在彷徨中梦度桑田,迷津的渡口,洒满浪子孤独的足印。世事如斯,珠泪若雨,青衣飘飘,一任风雨将我推向无边的深渊。愁云将我的脸庞覆盖,心中的情结,丝丝如屡,仿佛变成千万的雨丝将我浑身淋透,理不清的思绪,一如乱麻缠体,将我紧紧束缚在无人知晓的角落,把我缚得窒息,悲观啊!在爱河里苦苦寻觅红帆,千辛万苦付出的努力,却难成正果,脆弱的心堤已在雨中坍塌,孱弱的肉身怎经得起暴风骤雨一次次猛力地袭击,在情爱的包围中,一切的挣扎都是那么地苍白无力!
雨,将我打发到小桥幽巷,一帘雨幕下,风儿将我的心事收拢,我默伫雨中,静静地看雨,用心听雨,湿意中的景致有些凄美,烟雨重叠在幽香的花径上,蒙蒙的绿装扩散在清川之间,那种韵致撩人情愫。深吸这沁人心脾的雨香,无色的韵味,使看雨人,频添几分伤感,落寞中震撼一颗奔腾不息的心,一波一波地卷入爱的漩涡!
把脸紧紧贴在溅满冰冷雨珠的玻璃窗上,侧耳聆听,窗外的雨,如泣如诉,那是千古的愁唱,心中禁不住平添几许莫名的怀伤。当前世的轮回,在雨里的纠结成浓而不化的情愫,那些无依的情感,便在雨中飘洒,尔后,坠落在青泥上,无形的影子,沿着红尘的尽头,走向爱的彼岸,寻找梦的衣裳。
生命于雨里,殒谢在万里红尘,对爱的执着,是雨泪胶着的情怀。内心深处,感受雨里的缠绵,一场雨恰似一场痛痛的离殇。如此根深蒂固的爱,在风雨的洗刷下,竟然牢不可破,心雨会在期待的激情下张扬!
纷纷扬扬的雨,润无声,淋湿了飘在风中的情丝,呐喊着两颗久违的心,于无形的情结里野渡江淮,是已注定了我们前世今生的不离不弃?抑或匆匆一别的离殇?风情万种于一缕霞辉里,始终映着你的光芒,爱你,因为你,我变得好富有,在人世中,被爱占有,那种满足是一切都比不过。没有你,我变得好贫穷,在人世中,少你左右,我想我连什么价值都没有!我对你的爱一如既往!
温柔的雨,把我心中的情愫串成无色的忧郁,屋檐下滴落的雨珠,溅在我寂静的心湖上,泛起一圈圈情感的涟漪。牵连不断的雨丝,如透明柔软的烟纱,披在梧桐树上,如梦如幻般迷人,引人遐想无穷,让人情不自禁地伤感乃至怀旧。前世梦里醉人的软语,依稀入耳,而今,抑制不住的狂热心跳,在澎湃的激情下,与粗重的喘息交织,令我陷入无限的幻想。
烟帘,在雨景中拉开,放目望去,蒙蒙景象中,红尘深处,那刻耀眼的明珠,在天涯的一端发出诱人的光芒,我循着梦的幽径踏去,欲揽红袂于怀,用心去怜爱!只叹,红尘千堵朱墙,隔开玉人情郎。
泪盈眸,衣褴褛,冷雨将情缘二字拉开,风儿将情丝剪断,无悔的爱,已演变成不愈的顽疾,是痴恋中屡屡受创累积的伤!刻骨铭心的爱埋在内心深处,直到天老地荒海枯石烂,我心依旧……
檐雨如珠,透着冰凉,溅在檐沟里,发出细细的声响,落在心弦上,撩人情怀。沉醉在回忆里,美美地品着雨香,想着梦里水乡。一股柔情贯穿我的心岸,我度步而来,只为我的娇娘理理红装!当风掀起了暗夜里一直叮当作响的珠帘,万里红尘瞬间竟浓缩在一本书上,映入眼帘,触手相及,端详,细读中,始终找不到爱的答案!丝丝柔若无骨的绵雨,仍在空中肆虐地飘洒,像是在与我演绎一场悱恻的爱,缠绵中,故事乃悲凉。
我欲举起手中泛着寒气逼人的青剑,荡开雨帘,拨开浓雾,极目远眺,在云水中央悠悠而立,男子汉,铁骨铮铮,却被柔情折断!废寝忘食中思念娇娘,你在依水含烟处,浅吟低唱,那嵌入在烟雨深处的倩影,直进我的梦乡。着迷,有些贪婪,让我一次次流连忘返而不忍离去,梦别醒,让我沉浸在那一刻,永远停留在梦的港湾!
于是我以心裁纸,以泪研墨,折一叶玲珑精致的兰舟,轻解缆绳,放逐在烟雨笼罩中的忘川河上,任其飘去,让她载着我沉甸甸的爱与千年不变的情愫远航。对你深深爱,载满兰舟,朝着烟雨蒙蒙的江南水乡,朝着梦里千呼万唤的伊人身旁驶去,让我飘泊了千年疲惫不堪的心,停泊在梦里水乡,系在柔情似水的伊人身旁。
当耀眼夺目的闪电划过浩瀚的天际,当惊雷挟着震耳欲聋的轰鸣滚滚而来,是不是我们两颗有灵犀的心在遁着千年之前的梦痕,遁着旧事的盟约,朝着爱的轨迹一路飞跃?牵手走在雨中,那是我俩共同的夙愿!
Pluvial tear affection dies young, be in in the rain that pu:
的相关文章
推荐学习视频:高一、高二、高三视频(注册后免费学习20小时)
(本文字数:6826)
关键词: Pluvial,tear,affection,dies,yo
编辑:特约讲师