The brook bends a turn to flow eastwards
  来源:网络 作者:未知 今日点击: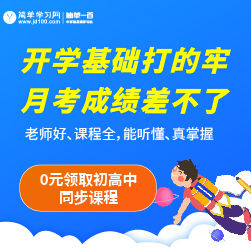 站长推荐:名师直播答疑(免费观看)!
The brook bends a turn to flow eastwards
(小河弯弯向东流)
纯正美文:
Blue bricks ash is made of baked clay, greenery sets off one another, there is a crystal brook before the door, grow long country fairdyke to the bank leans on a body and pass, on high a block of wood or stone a few farmhouse, scan widely looks, be like the wash with a far Qing Dynasty. This, it is my birthplace.
Of wintry day afternoon, cold wind has combed the willow of brook Bian Shoulang, below return to one's native place of my have leisure small live a few days. Looking at the rustic landscape before, lift the childhood open interest of the can be found everywhere in memory, make ground of my for no reason unripe give some of distracted and sigh with regret to come unexpectedly.
The brook of birthplace is the Eden of our childhood times.
Every time rain during springtime is unbroken, teal neighs in succession cry the footstep that tells people spring is hasty. The drizzle like dust is stuck on the face, cool crisp crisp. A few the world come, the small grass on river slope is waved the extensive of downy is greenly by rain, went up like the shop carpet. Girls are contended for picked all sorts of wild flower, walk along alley to string together door, stay all the way a faint fragrance. Raise of heavy snow confused, we pile next gathering up in water burnt reed the fish wades shrimp, see hunter catch hare in snow ground brushwood, help sometimes chase intercept, say to forbid to also can get a reward a victorious army. Lively is to see " of " bride boat. The boat did not arrive, firecracker rings first, adult child emerges to bank, bow boat tip is sticking bright red paper, wrapping around of red lid head is a bride. We are chased after all the way, cry all the way. Think now, that word although have bit of common, also speak that to congratulate however with look forward to. Now and then the happy candy that gets boat upcast comes over, bury in the warm up in the pocket be willing to part with or use of a few talents eats. Allegedly, ate to grow quickly, in the future certainly can marry a stout young married woman.
Tian Gaoyun is weak, autumn wind rises suddenly. Mother chrysanthemum is red, yellow, slope adorns a violet river colourfully. Large ship boat is fully loaded with the fructification come-and-go of the bumper harvest to move back and forth, the man that drives a boat on from time to time growl a few paragraphs of example make fun of, sing shined whole autumn scenery. Gradually curtain of night arrives, in a paddy sweet frog cries in, we begin crab. Numerous star twinkles, nocturnal wind ripples, thatched cottage faces water to draw near slope, condole of a barn lantern follows wind rock on house bridge, smooth shadow grows suddenly ignore short. There is one lot lot to be fumed pitch-blackly by house, sending out the straw rope with powerful Jiao Xiang, wide mouth having a bowl, that is crab bait. Put its into the river, two sides is pulled. Busy cross all these, the 4 father of crab are carefree ground mount a bag of smoke, blaze is in inky nocturnal Li Yigong one dark. We lean sit beside, view and admire silently, each monkey is urgent, can hear crab to crawl on careless rope before long. Early morning shakes crab basket, a crab is fatheaded and big and fleshy. That time takes crab is common occurrence really.
Enter after summer, the pride of the morning is diffuse, fish like to swim in the idle between the aquatic of lush, bask in a shadow. Our hand hold gaff, one fork is pounded, the fresh fish of a Bai Liang struggles in forked head. Burning sun pawn, we mount lofty pagoda tree to cover cicada, lack the windmill mouth expect that sits in bail, fish shrimp have results definitely. A hole is dug on river slope, raise a boiler, two fire are burned, wild sweet tangy and come. Heat is frowsty extremely, hu Peng calls out friend to jump down water, sit on green flag dock, shrimp small fish is pecked gently between foot. The most interesting is to feel a mussel. Hou Jiali is poor in those days, feel a mussel to satisfy a craving for delicious food, the mother is concessionary. Fiery sun sits in everybody almost the top of head, 78 people of our a gang, pushing cask, along dock outward river is felt all the way. Sometimes in good luck, shrimp fish jump in the bucket. Come up against pearl mussel, need a few companions to swim to just can be taken. Encounter adjacent village associate, everybody returns meeting compare notes one time. Time come down, results quite abundant, on a block of wood or stone a few days of metropolises are waving the delicacy of river mussel is delicate. The people that busied one day, move piece of bamboo bench in the evening, sit to dike, shaking an old cattail leaf fan enjoys the cool. On old people pour one crock, face wine wind, place dragon door blast, each story is told so that our head extends so that often grow like duck neck, till lie in the mistily go off …… in maternal bosom
The brook of birthplace leaves us to never-failing is recollected and be pursued. A few years, a few care of childhood times are happy, a few yearning still be it seems that in the wave light of the brook ripple. The village ran a few plants nowadays, a block of wood or stone in the sky aerosol winds around, liquid waste gurgle flows drip, the brook is just as the screen covering with a black oil. People summer dare not issue a river, the winter cannot chase, child child people also cannot search endless fun from brook edge again. Modern life is full of competition, the people in the city feels depressed having a place and dull and lonely generally. Then everybody looks forward to to be able to go to countryside go angling, picnic, loosen completely come down, need not cloak, need not deal with, see blue sky white cloud, listen to little bridge running water, enjoy brimless countryside amorous feelings. However, that beautiful scenery also is following country every day however wind disappear corrode.
That day at night, I am dreamed of when the riverside that Na Rudai is like mattress, shaking a boat, gently, gently carefree eastwards, had waved birthplace turn bends glassy brook ……
名师翻译:
青砖灰瓦,绿树掩映,门前躺着一条清亮的小河,长长的圩堤倚身而过,高高的墩子上几十户农家,放眼望去,如一幅清远的水墨画。这,就是我的故乡。
冬日的午后,寒风梳过小河边瘦朗的杨柳,我得闲回乡下小住几日。望着眼前的乡村风景,掀开记忆里俯拾皆是的童年野趣,竟让我无端地生出些怅惘与慨叹来。
故乡的小河是我们童年时代的乐园。
每当春雨绵绵,水鸭一声声嘶鸣告诉人们春天匆匆的脚步。粉尘般的细雨粘在脸上,凉酥酥的。几天下来,河坡上的小草被雨飘得茸茸的泛绿,象铺上了地毯。姑娘们争相采摘各种野花,走巷串户,留下一路幽香。大雪纷扬,我们在水糊芦堆下扒鱼趟虾,看猎手在雪地草丛中捕捉野兔,有时帮助围追堵截,说不准也能得到一只犒赏。热闹的是看"新娘船"。船未到,炮仗先响,大人小孩涌向河岸,船头船梢都贴着大红纸,披着红盖头的是新娘。我们一路追、一路叫。现在想起来,那词儿虽有点俗,却也道出那份庆贺与憧憬。偶尔得到船上抛过来的喜糖,埋在口袋里焐几天才舍得吃。据说,吃了长得快,日后定然会娶个胖婆娘。
天高云淡,秋风乍起。野菊花红的、黄的、紫的把河坡点缀得五彩缤纷。大船小船满载丰收的果实往来穿梭,赶船的汉子时不时地吼上几段样板戏,唱亮了整个秋色。渐渐地夜幕降临,在一片稻香蛙鸣中,我们开始捕蟹。繁星闪烁,夜风荡漾,茅屋临水傍坡,一盏马灯吊在屋梁上随风晃动,光影忽长忽短。屋旁圈着一堆堆熏得乌黑,散发着浓烈焦香、有碗口粗的稻草绳,那是捕蟹诱饵。将其放入河中,两岸拉起。忙过这一切,捕蟹的四爷悠闲地装上一袋烟,火光在漆黑的夜里一红一暗。我们倚坐身旁,默默观赏,个个猴急,不久就会听到蟹在草绳上爬行。清晨抖开蟹篓,一只只螃蟹愚钝而肥硕。那时候吃螃蟹真是家常便饭。
入夏以后,晨雾散开,鱼儿喜欢在丰美的水草间闲游、晒影。我们手执鱼叉,一叉捣去,一条白亮的鲜鱼在叉头挣扎。烈日当头,我们爬上高大的槐树套知了,乏了坐在汲水的风车口守候,鱼儿虾儿准有收获。在河坡上挖个坑,支起锅,两把火一烧,一股野香扑鼻而来。热闷之极,呼朋唤友跳下水,坐在青石板码头上,小虾小鱼在趾间轻啄。最有意思的是摸蚌。那时候家里穷,摸蚌解馋,母亲是特许。火红的太阳几乎坐在每个人头顶,我们一帮七八人,推着木桶,沿着码头向外河一路摸去。有时走运,虾儿鱼儿跳到桶里来。碰到珍珠蚌,需几个同伴凫水才能拿上来。遇到邻村伙伴,大家还会切磋一番。一趟下来,收获颇丰,墩子上几天都会飘着河蚌的鲜美味。忙碌了一天的人们,晚上搬张竹凳,坐到河堤上,摇着一把老蒲扇纳凉。老人们斟上一壶,把酒临风,摆起龙门阵,一个个故事讲得我们头象鸭脖伸得老长,直至躺在母亲怀里迷迷糊糊地睡去……
故乡的小河留给我们不尽的回忆和追寻。几十年了,童年时代的几多忧乐、几多向往似乎仍在小河的波光里荡漾。如今村里办了几片厂,墩子上空烟雾缭绕,废水汩汩流淌,小河犹如盖上一层油黑的纱罩。人们夏天不敢下河,冬天不能狩猎,孩童们再也不能从小河边寻找无尽的乐趣。现代生活充满竞争,城里的人们普遍感到有点沉郁和枯寂。于是大家都盼望能到乡村去垂钓、野炊,完完全全放松下来,不用遮掩,不用周旋,看蓝天白云,听小桥流水,享受无边的乡村风情。然而,乡村那道美丽的风景却也正一天天随风消蚀。
那天夜里,我梦见儿时那如黛如茵的河畔,摇着一只小船,轻轻的、轻轻的悠然向东,飘过故乡弯弯如镜的小河……
The brook bends a turn to flow eastwards:
的相关文章
推荐学习视频:高一、高二、高三视频(注册后免费学习20小时)
(本文字数:4518)
关键词: The,brook,bends,turn,flow,east
编辑:特约讲师