Maple bridge, still be over there
  来源:网络 作者:未知 今日点击: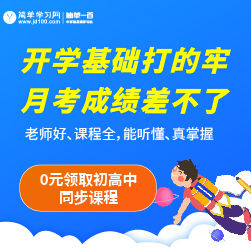 站长推荐:名师直播答疑(免费观看)!
Maple bridge, still be over there
(枫桥,还在那里)
纯正美文:
In a pitter-patter, my person comes to maple bridge.
Maple bridge still is over there. In the light yellow that just mottleds, a few more old.
Is maple bridge also met really old? Nobody replies, everybody takes respective route severally. Be like me in those days same, just drive in a hurry, do not have a there's still time to stay seriously. Also be like me in those days, blundering in it is to distain completely, distain in it is flighty completely, should have come only.
Today different, I am special of Lai Feng bridge. Over, I want to search in those days cursory, lose the memory in Wu Nong flexible language.
That day, seeming also was July. We a flock of people, it is the 2nd holiday of the university. I remember, be a high-spirited and vigorous then wander. Very hot that day, maple bridge is very hot also, by the side of the parapet that sits in maple bridge, becoming aware a suit is fretted. Be in fretted in, fail to think more, also dare not look more, just squeeze that one aspect of the matter of maple bridge from this one aspect of the matter of the bridge. As if in the heart have too much dissatisfaction sufficient, becoming aware is to driving a large part.
That day, as if feel water is very clear, remember me ever stepping down the stone stool of bridge edge, wash gently with the water in that canal the face of sunshine washed whiteness. Those who feel seep through of that water seep through is wet cross corners of the mouth, seem to have sweet. That day, who be like to did not mention Zhang Ji's poem, also nobody raises Zhang Ji, be afraid of is to forget. I and a lot of people are same, taking a kind to be not satisfied, go straight towards cold hill temple continuously and go, in haste, seem to also did not hear the ding of cold hill temple.
Answer eye in, I see a cat, of white, crouching the pen that takes in maple bridge. Wind is blown, small bell appearance.
Leave cold hill temple from that day, did not go again from now on. 20 years, although one is remained only in memory thin thin film, but still a yearning stays in mind. The feeling always has a few pride to be in, always a few is not abandon in, because I will cross maple bridge, I had come really.
Flash key point, went 20 years. It is an encounter only, we that group of people, that group of people of high-spirited and vigorous, install skyline each. Presumably, 20 years, everybody if I am same, those who pass is fast-moving, it is certain also to the sort of rushing about very painstaking very sweet. Did not see 20 years, the metropolis is experienced what appearance, do not have the courage to think really. Everybody had the child, had oneself home, hear very be able to pass. Be able to pass is good, life not with respect to these a few years? As long as can be able to pass, what do we still need.
20 years, they have been to maple bridge again certainly. Which meeting resembles me, fail 20 years to stop, dare not seek period of time static come down, review or trim these quiet shallow time. No matter they go, still did not go again, maple bridge still is over there. I want to tell them only, I had come after 20 years. In a wet, as it happens was the seventh evening of the seventh moon that day.
One friend phones me to say, seek a time, everybody gets together get together. After planning 20 years formerly, get together so. Everybody is very busy perhaps, wait a moment. After 20 years, be afraid of somebody to wait not to rise. I did not say a word, an acid in the heart. Still be waited a moment, wait for everybody to have time, we are to should get together. Otherwise, our true meeting is old.
Remember that word of the classmate, always have in the eye some wet. I do not have the courage to think if saying that day, also dare not see us 20 years behind again. I pray in the heart, after 20 years, we can be still living and in good health, regular meeting is well off very happy.
Bridge of this Lai Feng, it is ready. Want to be in relaxed in, search to belonged to oneself solace. By chance, catching up with rain, it is really good to have rain! Did not have blundering, also did not have Bacchic. That day, I see maple bridge, some are wet in the eye, maple bridge also is. Seem 20 years to did not see, becoming aware have blame is general kind. Sit in the place that has taken formerly, look maple bridge up and down. 20 years, always becoming aware what she has a kind of maturity to rise is beautiful, very quiet. I as if see Zhang Ji, drunk lie in the bosom in maple bridge, resemble a child how be asleep.
A person, hide in the rain of maple bridge, I did not feel alone, because my back has maple bridge. Below the bridge, yacht passes, rain floats to go up in water, a smoke. Far look, it is a natural wash. In those days, stand in bank, can see oneself sign, disappear however now, a little regretful really. Current is in too, have the urine smell taste of a few, delimit down wind come over. I suspect that is from blatant in drip a massiness that come out. Although, in rain, the canal was done not have clear, all these, also fail weak go I am right of maple bridge be in love with.
Rain still is in, the cat did not come however, I always have some of disappointment. 20 years ago, in maple bridge, I see a cat obviously. That cat, resemble Zhang Ji's poem more.
Regain maple bridge, I waited very long. The ding of the cold hill temple such as my rings again, I want to see the look that that ding runs along canal two sides. I wait for Zhang Ji, wait for Zhang Ji to still good poem writes maple bridge.
It is night, I live in maple bridge. That night does not have a month, also do not see the Milky Way, see tearful eyes one day only. Never think, cowboy elder brother and Girl Weaver elder sister, old couple, still so love of favour conjugal love. River two sides, lights one after another illumes, wu Nong flexible language and sound of musical instrument a twenty-five-stringed plucked instrument blast come, the canal also immediately is lively rose, if tourist is knitted. The person in the rainbow that I do not know this town how, do not want to want a little while more quiet. Bar is a city a red lip, those who teasing numerous unit of distance is lively. Such night, make the time excessive variety that is maple bridge.
This wanting that hide in this in continuous rain, enjoy aunt well Su Tian is weak in halcyon. Do not think, the night here, unexpectedly so gorgeous scene of debauchery. Singing, lute sound, wave from the house of canal two sides, let me remember Tang Chao again.
Rain stopped, in noisy sound, also do not see Zhang Ji, be afraid of is drunk. I do not want to make him drunk, he is drunk, who still writes a poem to me.
After a confusion of voices is miscellaneous, maple bridge little slips into calm. In night, suddenly ding is transmitted, mixing Zhang Ji's poem goes in the dream toward you continuously. Outside aunt Su Cheng cold hill temple, midnight ding arrives passenger ship. In the dream, it is whose poem in chant Zhang Ji.
The following day, pass from maple bridge. Early morning, pluvial washed tentativelies of Su Zhen very beautiful, if that cat is much better in this!
Leave aunt Su Shi, I as if see that cat, on the baluster of maple bridge, look at me to laugh.
Preexistence, is it possible that I am that cat.
名师翻译:
在一片雨声里,我一个人来到枫桥。
枫桥还在那里。只是斑驳的鹅黄里,多了一些旧。
枫桥真的也会老?没人回答,大家各自走各自的路。如我当年一样,只是匆匆忙忙地赶,没一个来得及认认真真地停留。也一如我当年,浮躁里满是不屑,不屑里满是轻狂,只当来过。
今儿个不一样,我是特来枫桥的。在那里,我想找回当年匆匆忙忙间,丢失在吴侬软语里的记忆。
那天,好像也是七月。我们一群人,是大学的第二个假期。我记得,那是一阵意气风发的游走。那天很热,枫桥也很热的,坐在枫桥的女儿墙边,就觉着一身焦躁。在焦躁里,没能多想,也没敢多看,只是从桥的这一端挤到枫桥的那一端。心里仿佛有太多的不满足,就觉着是在赶一场大集。
那天,仿佛觉得水很清澈,记得我曾走下桥边的石凳,用那运河里的水轻濯一下阳光洗过的洁白的脸。感觉那水漉漉的湿过嘴角,好像有一丝儿甜。那天,好像谁都没有提起张继的诗,也没人提起张继,怕是忘了。我和许多人一样,带着一种不满足,直奔寒山寺而去,匆忙里,好像也没有听到寒山寺的钟声。
回眸里,我看到一只猫,白色的,正蹲坐在枫桥的围栏上。风吹,铃铛样。
自那日离开寒山寺,从此再没有去。二十年了,虽然记忆里只剩下一层薄薄的影,但仍有一份怀念留在心头。感觉总有一些骄傲在,总有一些不舍在,因为我来过枫桥,我真的来过。
一晃眼,二十年就过去了。只是一个照面,我们那群人,意气风发的那群人,都各安天涯。想来,二十年,大家如我一样,过的都来去匆匆吧,那种奔波也一定很辛苦很甜蜜吧。二十年没有见,都会老成什么样子,真的不敢想。大家都有了孩子,都有了自己的家,听说都很过得去。过得去就好,人生不就这几十年吗?只要能过得去,我们还需要什么。
二十年,他们一定都又去过枫桥的。哪会像我,二十年都没能停下来,没敢找一段时间静下来,回顾或整理这些清浅时光。不管他们去,还是没再去,枫桥还在那里。我只想告诉他们,二十年后我来过。在一个雨天里,那天正好是七夕。
一朋友打电话给我说,找个时间,大家聚聚吧。原打算二十年后,聚那么一次的。大家也许都很忙的,等等吧。二十年后,怕有人等不起。我没有说一句话,心里一阵酸。还是等等吧,等大家都有时间,我们是该聚一聚了。不然,我们真的会老的。
一想起同学的那句话,眼里总有些湿润。我不敢想那天说的话,也不敢再看我们身后的二十年。我在心里祈祷,二十年后,我们都会健在,都一定会过得很好很幸福。
这一次来枫桥,是准备好了的。想在轻松里,找一点属于自己的慰藉。恰巧,正赶上了雨,有雨真好!没了浮躁,也没了喧闹。那天,我看枫桥,眼里有些湿润,枫桥也是。好像二十年没有见,就觉着有非一般的亲切。坐在原先坐过的地方,端详枫桥。二十年了,总觉着她有一种成熟起来的美,很安静。我仿佛看到张继,正醉卧在枫桥的怀里,像个孩子安睡着。
一个人,躲在枫桥的雨里,我没感到孤独,因为我的身后有枫桥。桥下,游船过,雨漂在水上,一阵烟。远看,就是一幅天然的水墨画。当年,站在河岸,能看到自己的影子,现在却不见,真的有些遗憾。水流过处,有少许的腥臊味,顺着风划过来。我疑心那是从喧嚣里淌出来的一股厚重。虽然,雨里,运河没了清澈,这一切,亦未能淡去我对枫桥的爱恋。
雨还在,猫却没来,我总有些失望。二十年前,在枫桥,我明明看到一只猫的。那猫,多像张继的诗。
重回枫桥,我等了很久。我等寒山寺的钟声再次响起,我想看那钟声沿着运河两岸奔跑的样子。我等张继,等张继还有好诗写给枫桥。
是夜,我就住在枫桥。那夜无月,也不见银河,只看一天泪眼。不曾想,牛郎哥哥和织女姐姐,老夫老妻了,还这般恩恩爱爱。河两岸,灯火次第点亮,吴侬软语和琴瑟声一阵阵来,运河也随即热闹起来了,游人如织。我不知这城市的霓虹里人都怎么了,不想多要一会儿清静。酒吧是城市一朵红唇,挑逗着繁华里的热闹。这样的夜,许就是枫桥的流光溢彩。
本想躲在这连绵雨里,好好地享受一下姑苏恬淡里的宁静。不想,这里的夜,竟这般的绚烂着灯红酒绿。歌声,琵琶声,从运河两岸的房子里飘过来,让我又想起了唐朝。
雨停了,嘈杂声里,也不见张继,怕是醉了。我不想让他醉,他醉了,谁还给我写诗。
噪杂之后,枫桥一点点潜入平静。夜深处,忽有钟声传来,和着张继的诗直往你的梦里去。姑苏城外寒山寺,夜半钟声到客船。梦里,是谁在吟咏张继的诗。
第二天,从枫桥过。清晨,雨洗过的姑苏真的很美,要是那只猫还在该多好!
离开姑苏时,我仿佛看到那只猫,在枫桥的栏杆上,看着我笑。
前世,莫非我就是那只猫。
Maple bridge, still be over there:
的相关文章
推荐学习视频:高一、高二、高三视频(注册后免费学习20小时)
(本文字数:5539.5)
关键词: Maple,bridge,still,over,there
编辑:特约讲师