Everywhere waves to come however, everywhere waves to go how
  来源:网络 作者:未知 今日点击: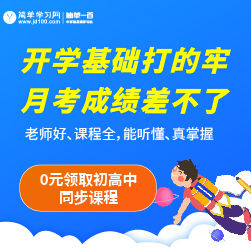 站长推荐:名师直播答疑(免费观看)!
Everywhere waves to come however, everywhere waves to go however
(随处飘然而来,随处飘然而去)
纯正美文:
Setting sun sinks on the west, boundless and indistinct of water of day dark green. Setting sun edge. Numerous leaf falls, flying catkins waves. Bank of green jade water, the beautiful image of quiet and beautiful, look Qing Roubing is clear, handle gently of fine fine element is stroked precious jade musical instrument, thin lip is small open. Weak a far low song, diffuse like tassel. Be gone to dimly, feel relieved die already! Incomplete valve horsetail whisk, weep breathed, the worry with heavy how cannot fly if Bai Yun is euqally elegant high. Aloof and proud not group her sit quietly is in musical instrument bank, . Ren Feng gently insufflate comes, blow fall the annotation of every piece element on desk. The silver that scatters like day daughter is beautiful, along with fall red flutter in sky. Misty double eye, the overflow that follow wind becomes lightsome Shui Bo, downy settleclear clear, as if a beauty that overspreading a fine gauze annulus the dream of beautiful Huan.
Pupil instant is ineffable stop halt, the cloud and mist with hazy instant swarms into shade. The instant that beautiful laughs at, the dream broke, heartbreak in the laugh that …… understands her without the person implicit what kind of agonized and but. People feels only be overwhelmed with sorrow or joy, knowing all resembling however is the leaf in wind, the most beautiful instant, it is the end of wither and fall however. Amorous is this human society, what do not have clear unluckily still is this same this mortal life. An elegy, desire behead breaks all sentiment predestined relationship, bear alone of adversity pester. Everything goes along with cloud drift shedding, he what include her. She is perfect in his heart, it is the virginnest goddess, not be lasting however. That very diligent, if Yang is in the woman in literal breath, to dismiss with a laugh of everythings on earth, light, shallow. It is good that the scroll flavour of the quietly elegant of quiet and beautiful that the whole body sends out lets her live very tiredly tired. If can choose, she auxes would rather become an ordinary and average woman, what do not care about oneself is helter-skelter, do not care about high self-respect, put down all going to that persuade that to stay to be about to lose the love in wind. But, she is not done. She cannot bear destroy all these, cannot bear those who let him witness him is helter-skelter, cannot bear parting, cannot bear wipe away tears, cannot bear leave the Xu Xurou affection in his eye. Belt do not go, do not put, once water edge strolls, once run in wind, once the depend on each other below the flower, once one act act is in …… of the twittering before the brook ripple in her Rou Bo, lake light is crystalline place, the in pairs that compare order makes fun of water.
But the word of mortals,be a what kind of dream! The branch on the flower, how falls beautiful season flower all goes, nowhere finds the end of the world. Once Yun Danyue is deep and remote, coagulate hand in hand eye, tender feelings photograph is made, had not supported the quest of wind eventually. Rambling dream ground, all dreams do not know when to entire sadly on.
In each loneliness not the night of Mian, can deny remember, whose appearance? Mo Shi not forgets, place love earnest is true, why to forget? Cannot forget Na Bing refuses coldly, " lets go, I am blast, won't stop for anybody, everything ended. " cannot forget autumn wind, deciduous leaf, of one street bleak and chilly. He never has the complex look that pass below dim streetlight, frozen double eye gobbles up him all tender feelings. She ases if heard his heart by lacerate sound, not, that is that sound. But she also looks at him frozenly, without the leeway that any persuading <> to stay. She understands to want her to persuade to stay only, he won't refuse absolutely, can be her cannot. A very short time of face about that, the stands in life crossing of spellbound lose one's head, awaiting, do not know the float that is anxiety of the storehouse in what kind of day in the next.
One paper is diagnosed, be so cannot of excuse oneself from one drunk, broke crazy crazy human society. The arena that will ring down the curtain eventually, in alone drama act, the heart in wind is such remove flying that fall again. Early the outcome that knows to fall, still can want to fly, even volant. Fly only, no matter fall,be how anguish, had loved, she already did not have regret. She will move toward darkness alone, be far from terrestrial fireworks, let life be lighted in silence.
If she is crazy if be enmeshed drunkly in precious jade in tweedle, do not know when wind stopped, everything disappears in wind, also did not stay. Only already the heart of broken up, still tremble in wind. Nobody can know door leaf of her heart of bruise painful thorough, become aware without the person those who give her is flimsy. Tibet removes tear, the most beautiful smile calm case is in wind. The dream …… that everything worldly already was a luxury to her is hoping the sky of cadaverous color is spellbound, the flower blossoms fall always sometimes, let all die that follow wind! Everywhere waves to come however, everywhere waves to go however. Beautiful shadow is in inclined sunshine in weaker and weaker, be attributed to finally become silent, everything disappears quietly before in her.
名师翻译:
落日西沉,天苍水茫。斜阳边。繁花瓣落,飞絮飘飘。碧水畔,清幽的倩影,目光清柔冰清,纤纤素手轻抚瑶琴,薄唇微启。淡远的一曲低歌,如流苏般弥漫。依稀往矣,释然逝已!残瓣拂尘,落泪无声,奈何重重的心事不能如白云一样飘逸高飞。孤傲不群的她静坐在琴畔,。任风轻轻的吹进来,吹落书桌上的片片素笺。如天女散落的银花,随落红在空中飞舞。迷蒙的双眸,随风漾成轻盈的水波,柔和又澄澈,仿佛一个罩着轻纱的美轮美奂的梦。
眸子瞬间莫名停驻,瞬间朦胧的云雾涌入帘。嫣然一笑的刹那,梦碎了,心碎了……没有人读懂她的笑中隐含着怎样的苦涩和无奈。人们只觉得销魂,却不懂一切像是风中的花瓣,最美的刹那,却是凋落的尽头。多情的是这红尘,偏偏无清的仍是这同样的尘世。一曲悲歌,欲斩断一切情缘,独自承受厄运的纠缠。一切随浮云流去,包括她的他。她在他心中是完美的,是最纯洁的女神,却不是永恒的。那个手不释卷,倘徉在文字的气息里的女子,对万物一笑置之,淡淡的,浅浅的。周身散发的清幽淡雅的书卷味让她活得好累好累。如果可以选择,她宁愿做一个平凡而普通的女子,不在乎自己的狼狈,不在乎高贵的自尊,放下一切去挽留那份即将遗失在风中的爱。可是,她做不到。她不忍破坏这一切,不忍让他目睹自己的狼狈,不忍离别,不忍挥泪,不忍告别他眼中的许许柔情。带不走,放不下,曾经的水边漫步,曾经的风中奔跑,曾经的花下相依,曾经的溪前呢喃……一幕幕在她的柔波中荡漾,湖光粼粼处,比目双双把水戏。
可是红尘是怎样的一场梦啊!花上枝头,奈何落花时节花尽去,天涯无处寻。曾经的云淡月幽,携手凝眸,柔情相许,终抵不过风的追逐。漫步梦地,所有的梦不知何时悄然地阖上。
在一个个孤独的不眠之夜,可否想起,谁的样子?莫失莫忘,所爱挚真,何以相忘?忘不了那冰冷的拒绝,"放手吧,我是一阵风,不会为任何人驻足,一切结束了。"忘不了秋风,落叶,一街的萧索。昏黄的街灯下他从未有过的复杂的神情,冰冷的双眸吞噬他所有的柔情。她仿佛听见了他心被撕碎的声音,不,那是自己的声音。但她亦冰冷的看着他,没有任何挽留的余地。她懂只要她挽留,他绝对不会拒绝,可是她不能。转身的霎那,茫然失措的站在人生的渡口,等待着,在下一个不知是怎样的日子里仓惶的漂流。
一纸诊断,是那么无法婉拒的一醉,断了痴痴的红尘。终将落幕的舞台,孤单的剧幕里,风中的心是这样的飞起又落下。早知道落下的结局,可还是要飞,还要展翅。只有飞,不管落下是怎么样的痛楚,爱过了,她已无悔。她将独自走向黑暗,远离人间的烟火,让生命在无声息中燃尽。
她如痴如醉地沉浸在瑶琴声中,不知何时风停了,一切都消失在风中,一丝一点也没有留下。唯有一颗已经支离破碎的心,依然在风中颤抖。没人会知道她的伤痕痛彻心扉,没有人觉察出她的脆弱。藏起泪水,将最美的笑容定格在风中。世间的一切对她来说已是一场奢侈的梦……望着苍白色的天空茫然,花开花落总有时,就让一切随风消逝吧!随处飘然而来,随处飘然而去。靓影在斜晖中越来越淡,最后归于沉寂,一切在她的眼前安静地消失。
Everywhere waves to come however, everywhere waves to go how:
的相关文章
推荐学习视频:高一、高二、高三视频(注册后免费学习20小时)
(本文字数:4052)
关键词: Everywhere,waves,come,however
编辑:特约讲师